Pulished on Aug. 29, 2019
For a layman, he/she has no idea at all to tell what is what when a ceramic product and an opal glass product are put together. Probably he/she will just say there is nothing different between each other and simply they are just some normal ceramic product, which is known by everyone.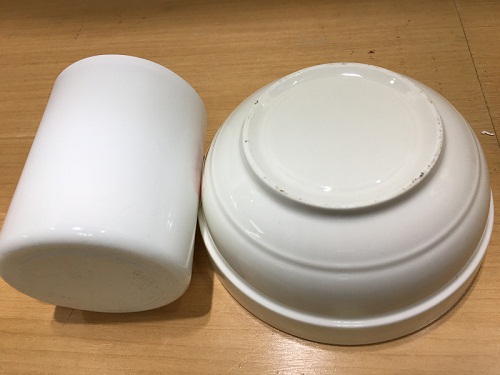 People think that way because opal glass is not a well known word to the public, whilst the word glass reminds them of just something transparent clear. Well, opal glassware is becoming a new favourite recently according to Garbo Glass's latest exporting data. So let's distinguish according to the following features.
Does your table need a new tableware white opal glass
Material, opal glass is just normal soda lime glass (mainly silicon) which is same as our other glassware products, such as a glass cup. Whilst ceramic's material is mainly clay but it is not the point for us to tell the difference because not all of us are professional at chemistry.
How to wholesale opal glass/ceramic tableware?
Appearance, opal glass looks much more lighter on the colour, which is close to milky and a little bit transparent, Opal is Glass Your Best Choice of Tableware. Ceramic looks completely solid and opaque, which is just like a piece of stone. Actually it's quite easy to distinguish these 2 items if you look at it, people do not know opal glass just because of the popularity as it is mentioned above.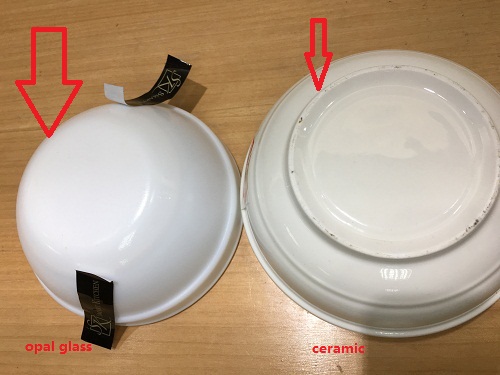 Function, opal glass is usually tempered and it's heat resistant as the ceramic. Our test result indicated that opal glass plate was ok for 10 minutes heating in microwave. But if you do printing decal on opal glass, it's not the same way as ceramic tableware. The decal on opal glass plate as our test result showed, it's not complete, whilst ceramic plate decal is perfectly what the decal pattern needs to be.
In the coming seasons, opal glass is still our trending product to introduce to our clients. Our advantages, all opal glass items are in stock and price is absolutely competitive.