Pulished on Dec. 02, 2019
What is a high borosilicate kettle?
High borosilicate glass kettle is made of high borosilicate glass. The content of boron and silicon in high borosilicate glass is much more than normal soda-lime glass. High boron material contains 14% boron and 80% silicon. Normal soda-lime glass generally does not contain boron.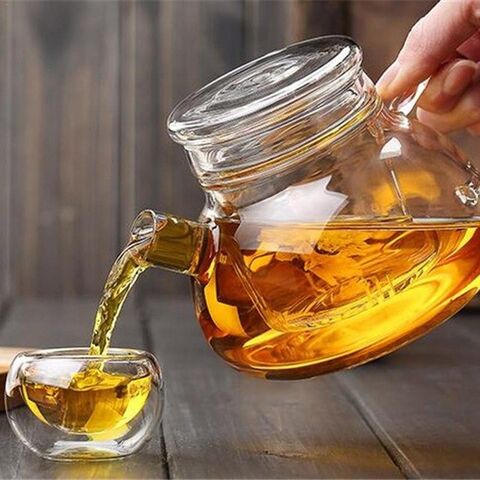 Why should we choose a high borosilicate kettle when buying a kettle?
Because high borosilicate glass is not easy to expand, and it is not easy to melt. High temperature resistance is much better than normal soda-lime glass. In instantaneous time, the heat and cold resistance is much better than normal soda-lime glass, and it can withstand instantaneous temperature difference of about 200-300 degrees.
For food safety, high borosilicate glass is also much better than normal soda-lime glass. Because the content of heavy metals such as lead and zinc in the high borosilicate glass is very little, this is why the high borosilicate glass is lighter, more durable and less fragile than normal soda-lime glass.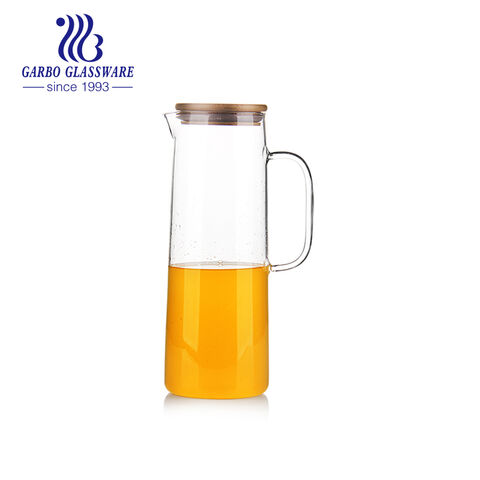 borosilicate glass drinking pitcher
Because the high-borosilicate glass can withstand the instantaneous temperature difference between 200-300 degrees, this makes the high-borosilicate glass have a better ability to prevent cracking in a quench and heat environment. Maybe under the same instantaneous temperature difference, normal soda-lime glass may burst, but high borosilicate glass will not burst due to its good performance. And even if the high borosilicate glass is broken, when it is broken, it is generally not broken into relatively fine pieces of glass, and often broken into relatively large pieces of glass, which is also relatively safer.
In addition to the resistance to rapid cold and heat, high borosilicate glass has better corrosion resistance, thermal shock resistance, and mechanical properties.
As society develops better and better today, food safety that people pay more and more attention to is also a trend of future social development. Therefore, choosing a high boron kettle is also a trend now and in the future, not only for convenience, but also for safety.