Pulished on Feb. 19, 2019
Garbo Glassware, located in the international business center of Guangzhou, has several foreign and business representatives from more than 100 countries and regions around the world to purchase glassware. As the primary representative of Chinese glassware suppliers, it will be thousands of times every year. Ten thousand international standard containers are sent to 100 countries and regions.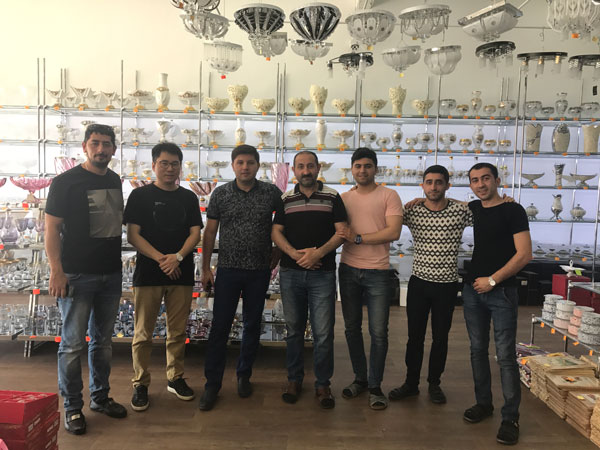 Attracted Many Foreign Businessmen
When you come to Garbo Glassware to make purchases, you can see a group of foreign businessmen who speak English, German, Russian, Korean... They sometimes carefully select the goods, and sometimes savvyly bargain with the salesman. The prosperous market and generous returns have made these foreign businessmen deeply in love with Garbo Glassware.
"China's glassware is cheap and quality guaranteed, and it is very popular in the Middle East." Palestinian businessman Khalid Ali in Guangzhou, China, happily told the author. Khalid said that his foreign trade company sends 50-60 containers of glassware to Palestine and the Middle East every month. Every day, a Toyota car is driven between the company and the freight yard. Khalid often checks the container until 12 o'clock in the middle of the night. Today, there are more than 5,000 Arab businessmen in Guangzhou.
Speaking of the feelings in Guangzhou, the Pakistani businessman living in Dashi Street is fascinating: "In Guangzhou, there are multilingual translation teams in the market, immigration management, and community; the diet is more abundant, halal food, Korean food, Japanese cuisine. Everything is there." "The market here gives me the opportunity to develop."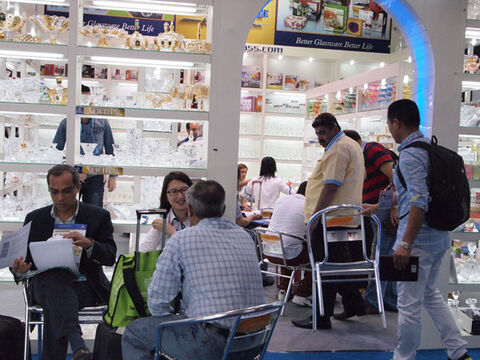 Wide Variety of Glassware
Glassware Manufacturers-Garbo Glassware provides glassware wholesale and customized service, the product range is glass tumblers, engraved glass cups , shot glass, glass mugs, glass pitchers, glass decanters, glass bowls, glass plates, glass candy pots, glass vases, etc.
Foreign businessmen come to Guangzhou to visit Garbo Glassware. In addition to seeing a wide variety of products, they can also experience cultural and artistic programs and specialties with unique local characteristics, so that foreign friends can feel the culture of Guangzhou, share the sights and sounds, and think about the world. On the glassware.
Garbo Glassware has the largest production and export base of artificial blown glassware in the country and a hand-painted processing and production base. After 26 years of development, Garbo Glassware has become a new industrial system with solid industry foundation, complete industrial chain, concentrated production layout, optimized economic structure, perfect service system, and broad market prospect. It has strong technical support and product competitiveness, which can meet The demand for the international glassware market in all aspects of different levels.