Pulished on Sep. 06, 2019
When you find Garbo glass trading co.,ltd. in google or other webs, you may know that this company must be a professional glassware supplier. The answer is yes. Because in our website, you can find thousands of glassware, and you will find what you want easy in the products list. When you are going to order, you must be very curious to know what is this company, is a real glassware company? How is their showroom? Now we are going to introduce our glassware showroom, and you will have a very clear idea about that.
1) Garbo stock showroom: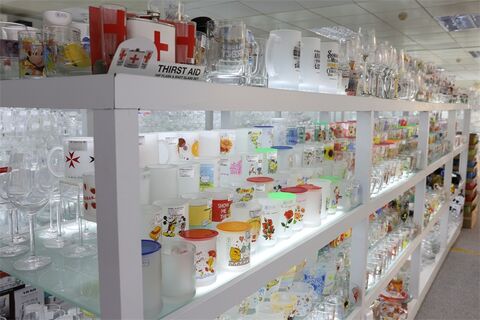 This is our first showroom, here you will find thousands of ready goods in stock, juice tumbler, wine glass, water jug, whiskey cups, home decoration vase, and fruit bowls and so on. you must be very curious, why there are many stocks, is that other clients reject goods with error and bad quality? The answer is no. you may know that Garbo also the biggest glassware wholesale for China domestic market, these goods are some popular and daily need glassware, they are kept in our Panyu warehouse, for fast distribution. So when you come to the stock showroom, that means all the goods is no MOQ, you can take form 1 cartons to thousand cartons, is no problem, you also can choose many items to mix in a container and delivery to your market. So in this showroom, that means low MOQ, fast delivery goods showroom.
2) Garbo mass production showroom: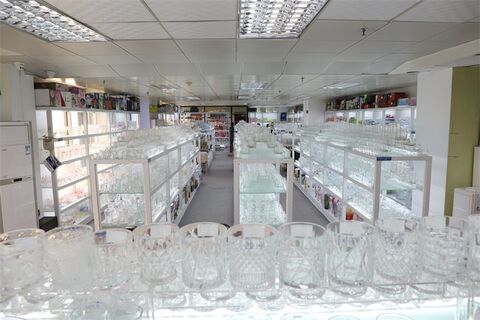 When compare with stock showroom, this is the goods for mass production. And this is also our main and biggest showroom. If you want to goods for mass production, that means with your customized logo, package design, here must be your best choice. In this showroom, thousands of models are displayed base on style, such as glass tumbler, you can find from 4oz-20oz, and also the design you like. You may ask for mass production how about the MOQ? Is it a very large quantity?
Let me tell you how to make it workable. As you know that, for glassware industrial, the glassware machine-made required for the MOQ, you can understand that for a cup such as 12oz, the MOQ should be around fifty thousand pcs, if this quantity you think is too much to accept, you only need twenty thousand pcs with your own package, how to do? Is also workable, you can order to us, we can combine an order with other client goods to produce together. So is also no need to worried about the MOQ problem, if you want to have our own design and brand glassware.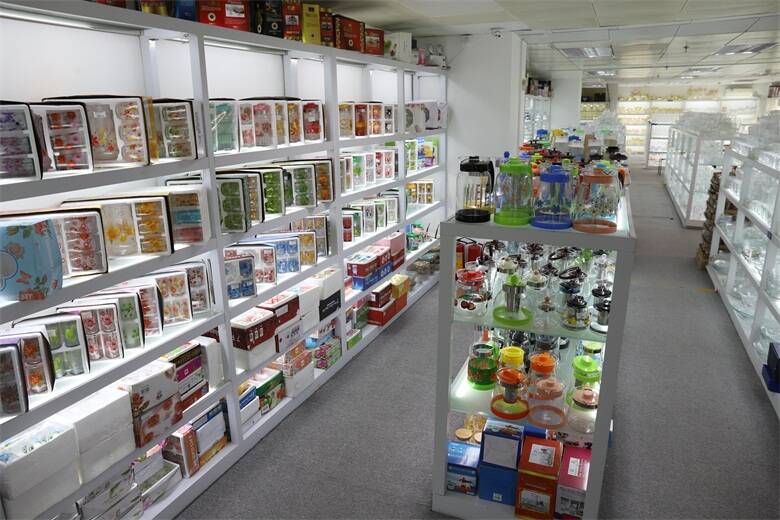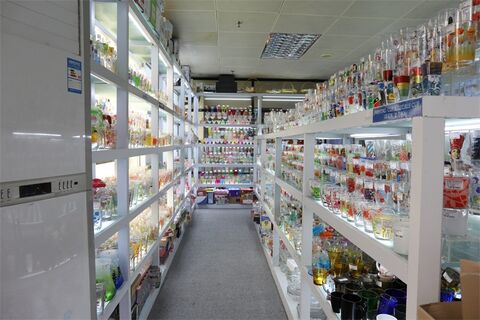 3) Garbo handmade, bottles and jars showroom.
This is our third showroom, in here, thousand of hand made glassware is display, such as double-wall, single-wall glass cup, glass mugs, teapots, jars, and bottles this kind of goods are hand made with high borosilicate glass, which can stand high temperatures, if you going to develop products range for this kind, you can come here to choose.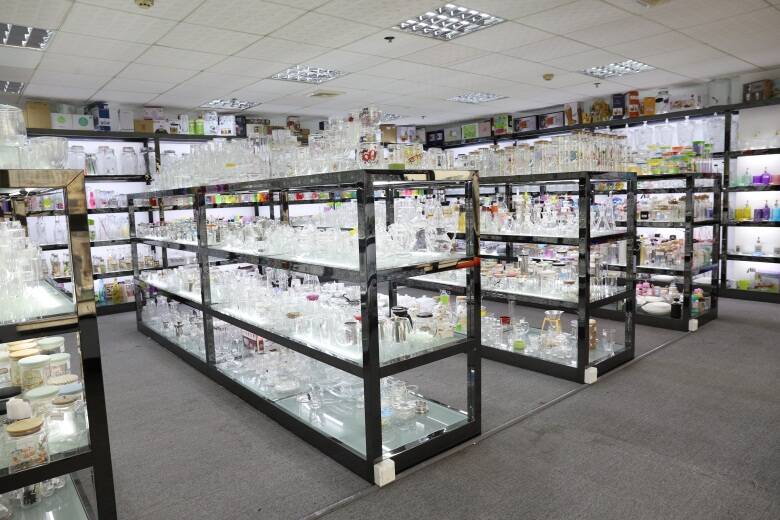 The other parts of this showroom are display glass bottles and jars. There are many kinds, glass milk bottle, juice bottles, outdoor sports bottles, these kinds we call cavalcade made bottles by machine style. And there also thousands of jars, such as candy jars, mason jars, juice dispenser, so if your products range is these kinds, just come here to choose.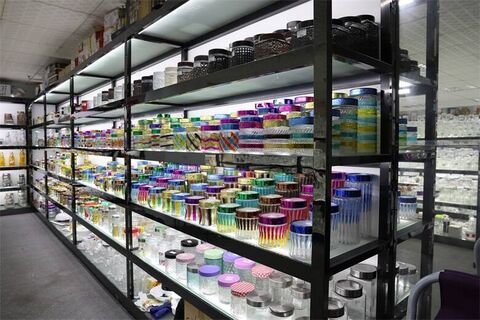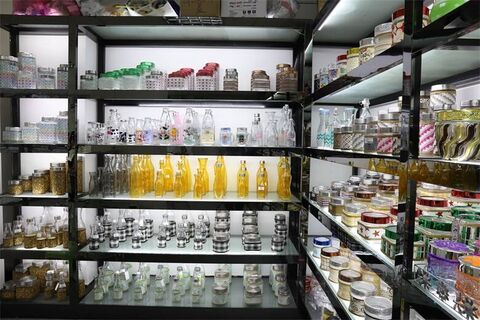 Base on above belief introduction about Garbo showroom, you must have a general idea about our company, if you just come to China, or plan to come, and want to develop a new glassware supplier, please don't hesitate to come to our showroom, we will be your best connsultants, and grow up business together.