Pulished on Aug. 13, 2019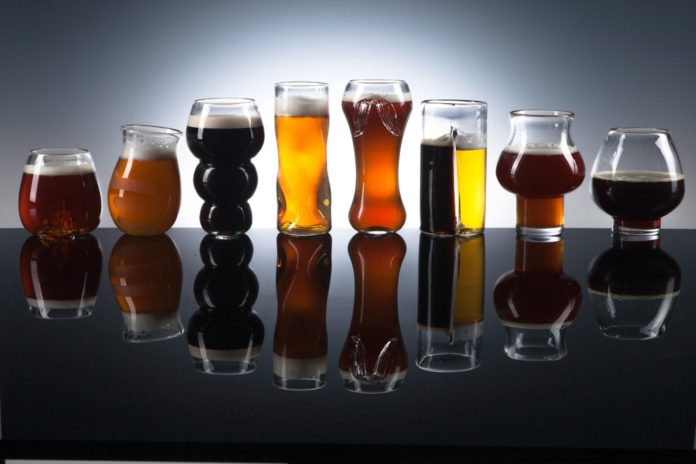 Zoey is one of our designers. She just came back from HK fair for fashion show. With some special ideas, she starts to make a mix pack for four handmade mouth blown beer glasses.
The project is named WHICH BEER IN WHICH GLASS.
There are
WEIZEN for Witbier, Fruit beer, Porter, Stout
FLUTE for Pilsener, Bock, India Pale Ale, Schwarz
TULIP for Strong Blond, Quadruppel, ISR, Double India Pale Ale
TRAPPIST for Blond, Ambree, Tripel
The glass is about more than just novelty design. Different shapes allow the customer to enjoy the various tastes of beer, like the tulip shape can maximize aroma and provide the strong feeling when your finger touch the stem.
Only to have one set of 4 glasses, then you enjoy different beer styles freely in one leisurely Sunday afternoon.
We have two ways packing; one is gift box, each glass with 2pcs, total 8pcs. It is very suitable for gifts to anyone you like. The box is mat finished with elegant looking. Definitely we accept your own ideas for box printing or logo.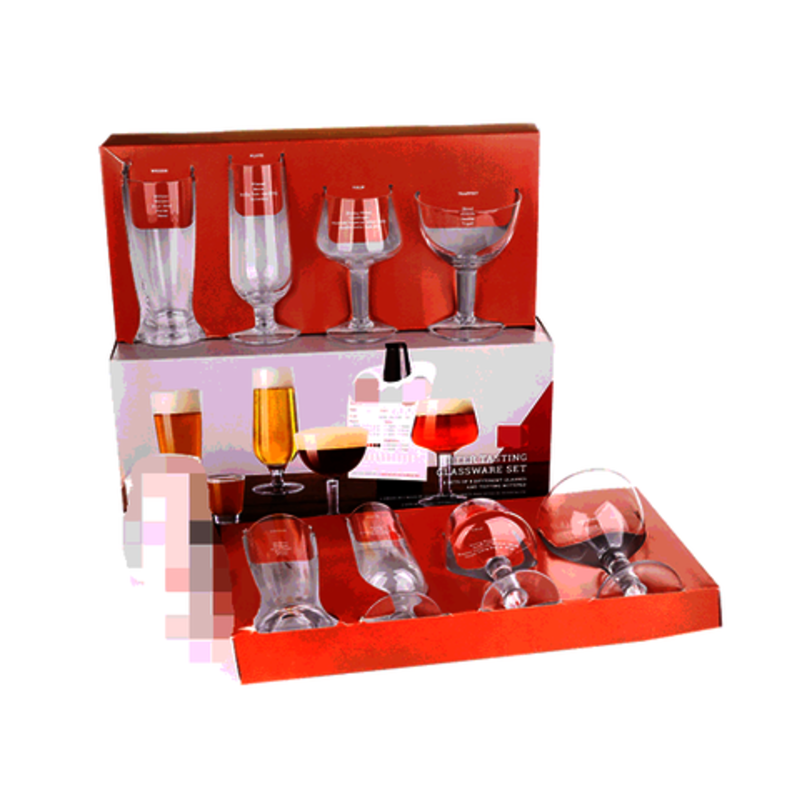 Another one is glass with paddle only. And with this paddle, you can have 4 glasses one time, better to use when you have party or festival gatherings. The paddles are the perfect serving accessory for you. Brands or names can be engraved on the paddbles.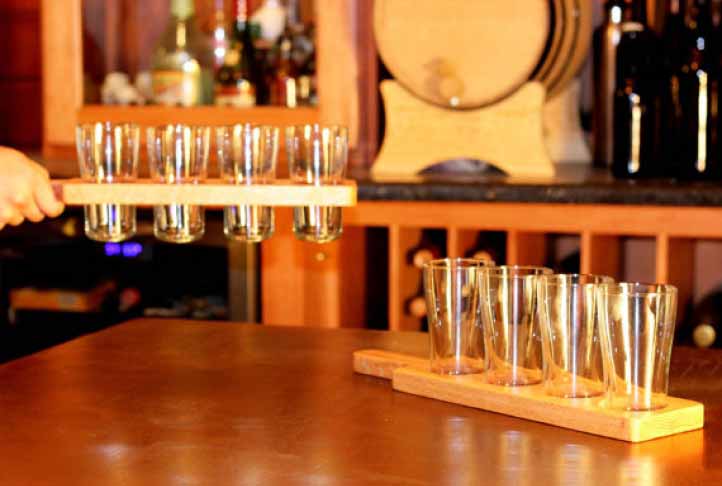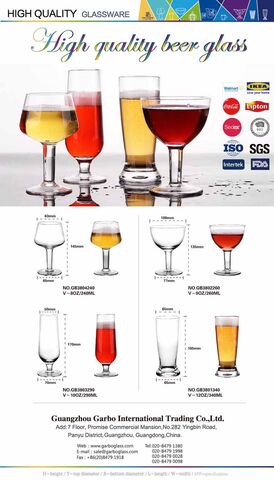 We are keeping to make new and creative projects with our glassware, like glass tumblers, glass mugs or glass jars. We welcome any ideas from our customers. Please visit us more at www.garboglass.com.