Pulished on Sep. 07, 2019
Why we need opal glass dinnerware? Opal glass has been used for a long time since 16th century. It is perfect for table setting due to the elegance and luxury milky white looking. The most important thing is opal glass is made of special material and can be heat resistance, dishwasher safe, and microwave/oven friendly, allowing you to heat up or prepare your meals easily when using this opal dinnerware.
As a professional supplier, we provide a lots of different opal glass dinner set, opal glass tea set for our customers from all over the world. Then you can check our most recent as below.
Utopias Round-8 piece opal glassware set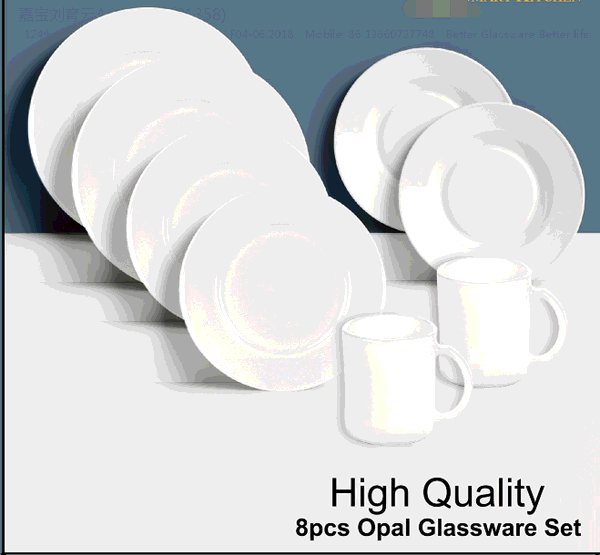 8 FLAT SIDE PLATE-2PCS
10 FLAT DINNER PLATE-2PCS
8 SOUP PLATE-2PCS
370ML MUG-2PCS
It is suitable for couple in daily use. Waking up in the morning, enjoy the breakfast with our simple but perfect milky white 8pcs opal glassware set. It will keep you good mood for the whole day.
Nova Square -18 piece opal glass dinner set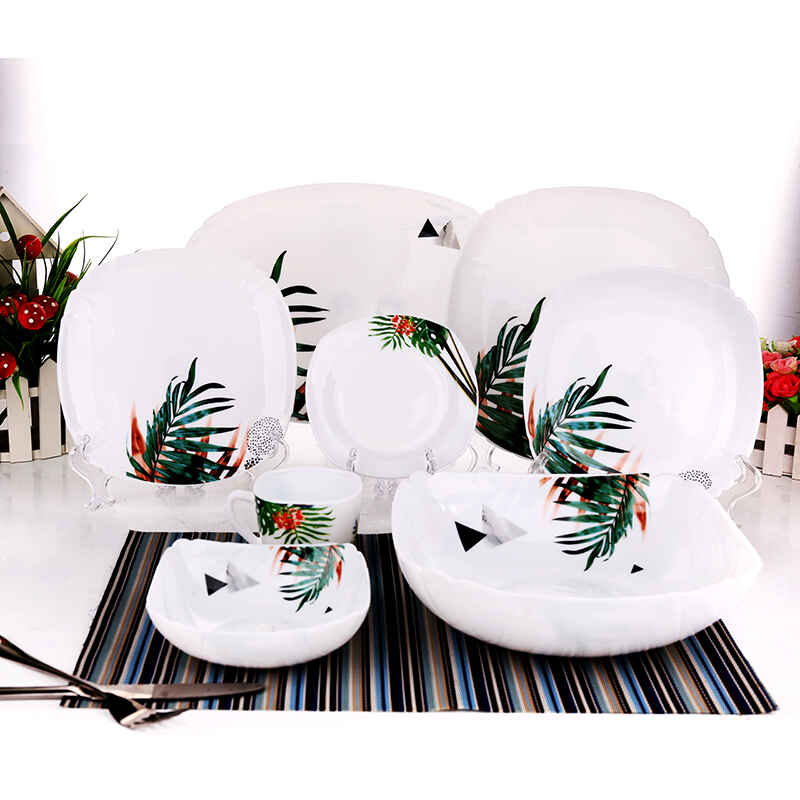 10" SPINNING SOUP BOWL-1PC
6" SPINNING SOUP BOWL-4PCS
12" SPINNING DEEP PLATE-4PCS
10.5" SPINNING FLAT PLATE-4PCS
8.5" SPINNING FLAT PLATE-4PCS
14" SPINNING OVAL PLATE-1PC
It is an ideal dinner set for a small family. Our Nova Square shape with bamboo leaves designs make it pleasing to the eye when in use. This set is the best sales by now from Garbo. All customers keep repeating orders regularly.
Glory Round-24 piece opal glass dinner set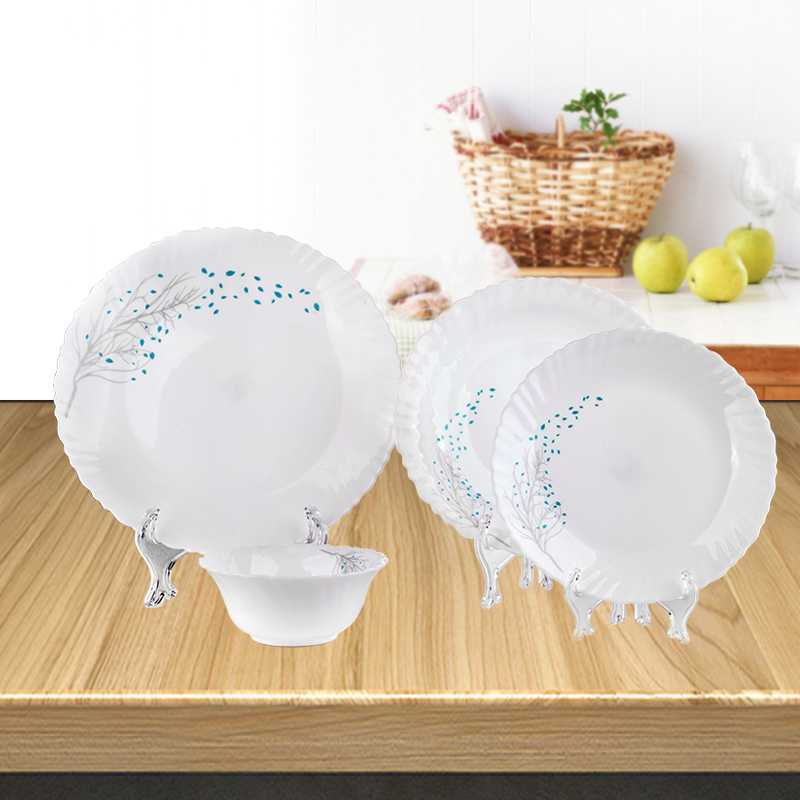 10.5" SPINNING FLAT PLATE-6PCS
7.5" SPINNING FLAT PLATE-6PCS
8.5" SPINNING SOUP PLATE-6PCS
5" SPINNING SOUP BOWL-6PCS
It is the most common composition as a dinner set, can be used in any families, also good for gift item, like housewarming or wedding gift. The stylish round shape with light green decal flowers gives you a comfortable feeling. It also can be stackable to save space in cabinets, to make your kitchen looks neat and clean.
We also have many other options for opal glass dinner set. Please do visit our website for more reference.