Pulished on Sep. 07, 2019
The glass bottles becoming more and more popular recently two years, when people chase for a more healthy lifestyle.
Now we are going to introduce some kind of bottles,they are suitable no matter you are at home, or outdoor, they are very portable along with you everywhere.

There are many kinds of these glass bottles:
1) Childred bottles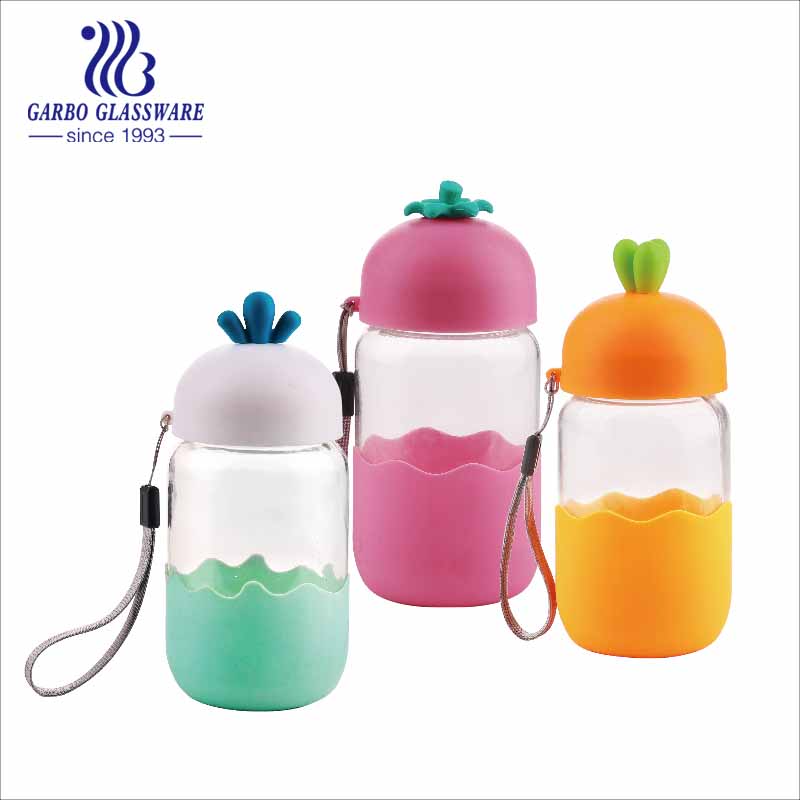 These children bottle the design is very cute looking, it looks like a toy when childred hold in hand, Some plants decoration such as flowers,cactaceae, which make these bottle looking very lovely and people feeling they are environmentally friendly.
These bootles are round shape bottom with silicon cover, which can protect children hand when the bolltle fill with hold drinks.they are suitable for drinking milk, or take some drinks when they go to school or campus.
They are many colors and many designs for choosing, if you have a project for children gift,these bottles may be one of the best choices.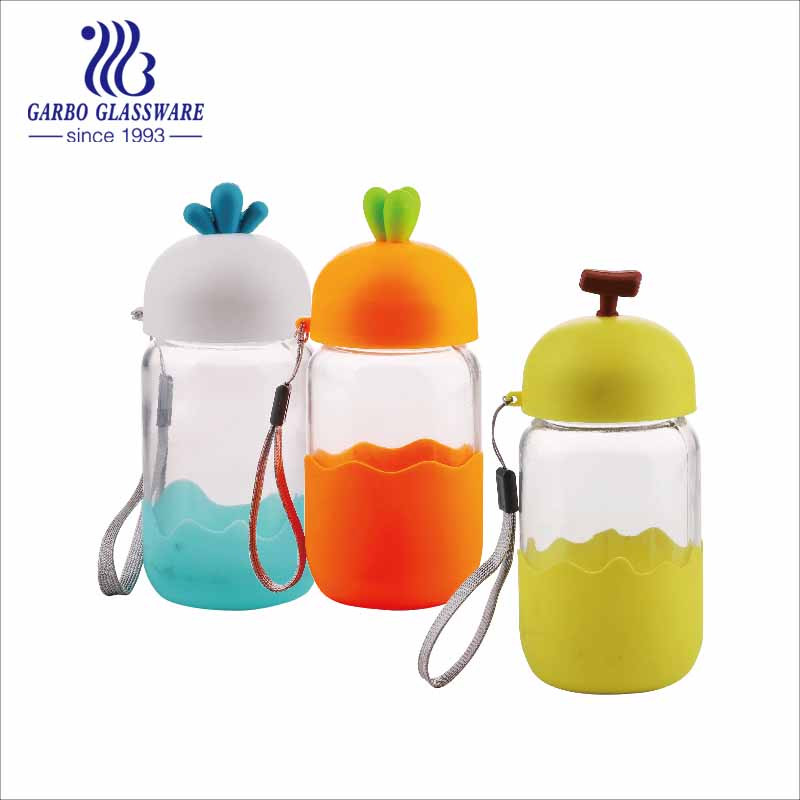 2)Adult bottles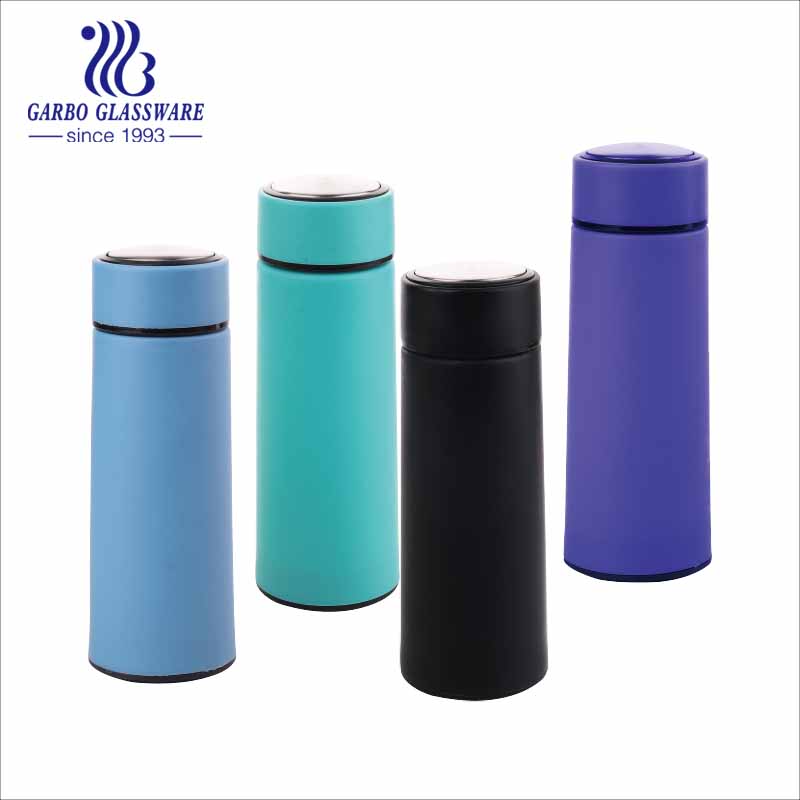 These adult bottles are much business style, they are steight shape looks much simple.
The inside is glassware, this is much safe when compare with all bottle plastic, and the outside is plastic, which is design protect people hand when bottle filling with hot drinks,
There are many color to choose for the outside plastic, such as black,gree,red,blue, you can own several color of this bottle,and choose to match your daily dress when commuting,special for lady,as they are dress are multiple, this colorful bottle may become part of their fashion accessories.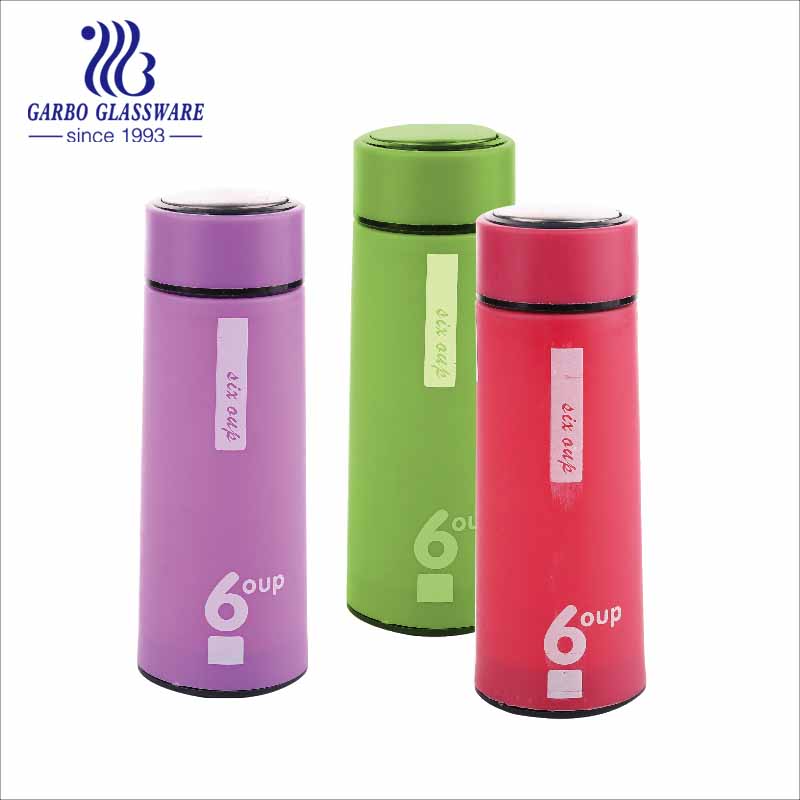 These bottles are also easy-take and environmental friendly, when you are on the way,and want to ask one coffee to take away,you can use this your own bottle, and no need to take the paper cups, then you can continue use for drinking in office for wholeday.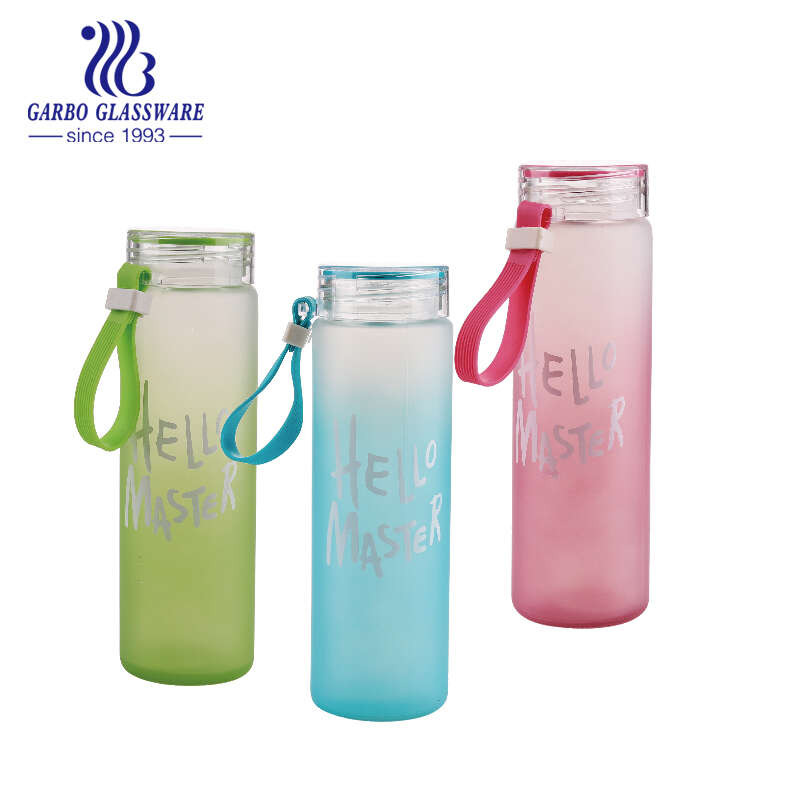 The most important thing is that these bottles are very cheap, and also customized design available, the fast production lead time also very good for gift promotion, now they become very popular in Asia market, and South American market, if you also in that market and need to develop, please don't hesitate to contact with us for more details.