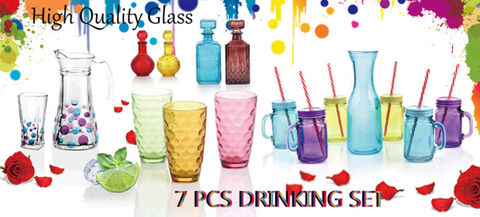 Video
Details
For this 220ml glass goblet one container can load 59,000pcs, and you can have 3 color on it .
This glass is in elegant design and this shape is very classical, then engraved design is very deep and clear.
There is amber color, gray color, and blue color spray on the glass goblet surface, we also can do green color, red color, pink color and so on .
The glass goblet is made by soda lime glass and machine press, if you have new design we can do OEM/ ODM for you, and we are factory can make the own mould for your market.
The hot sale spray-colored wine glasses are packaged in 6 pieces color box, which is safe to transport and looks pretty, best gift for holiday.
Why don't you choose a full family set with all color (amber, grey , blue, pink) for your family use ? each person for one color, if your family for 6 person, we also can do 2 more extra colors.
220ml spot engraved design glass cup wine glass goblet for hotal and restaurant