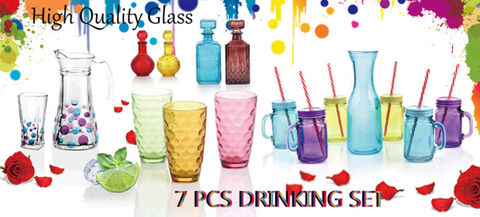 Video
Details
The soda lime machine press stemware is very strong and not easy to broke because the wall is very thick, the glass cup's wall is very thick and the weight is perfect when you hold it.
The glass goblet is in colorful design but very clear glassware, there nearly no bubbles on the stand and wall, it will be a good view if you put it in your house, it is old fashion style.
There is amber color, gray color, and blue color spray on the glass goblet surface, we also can do green color, red color, pink color and so on, the color will not easy to fade and very easy to clean it .
Our glassware mould is very new so the engraved design is very deep and clear, and we have a professional quality control team.
You can easily to protect it well, just wash it with clean water and wipe it dry with towel, the size is not very big then it can be stored in any size of cabinet .
The colorful printing glass goblet can use for juice, wine, lemonade which is very suitable for restaurant and wedding event.
colorful spray print 220ml European style engraved design glass stemware goblet