Pulished on Jul. 09, 2020
In The Chinese glassware industry, when it comes to Garbo Glassware, everyone in the industry knows that the glass bottles it produces are definitely among the top three in the customer's choice
Glass Bottle Supply Since 1993
When Garboglass first started the production of glassware in 1993, Guangdong's large and small glass factories were flourishing everywhere, In almost every household had their own furnace burning glass material at high temperature inside. More than 20 years later, There was not many companies that manufacture and supply glass bottles in Guangdong, So Garbo Glassware sales manager Mr. Chen witnessed the changes in the glass bottle industry and stated with emotion and confidence: Garbo Glassware's glass bottles can be made stronger and stronger, became Top 10 Glass Manufacturers in China, because it insists on "only making high-quality glass bottles for 27 years."
Sales network
Garbo Glassware has a large glass bottle manufacturing base and is known as the largest glass bottle factory in China, Also Garbo Glassware's glass bottles have been sold worldwide exported in more than 100 countries around the world..
Manufacturing Strength
Since it is the best in China, its output should be quite amazing. Indeed, one million glasses can be made here every day, thanks to Garbo Glassware's perfect basic equipment and advanced manufacturing technology, Maximum utilization and high output of production capacity.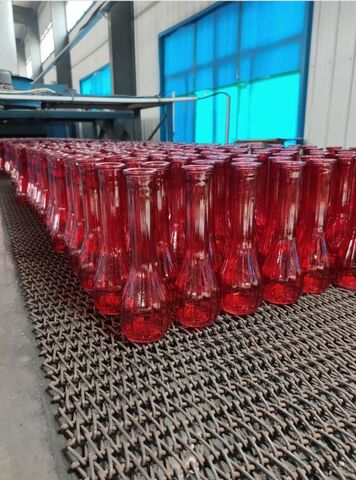 Quality Control
Perhaps some of our readers will question whether such a large output will be too strong, and the quantity will overcome and ignore the quality. We assure you, because the quality of the product is extremely important in our eyes, and the product quality control requirements are very rigorous and strict, with 18 inspections program. Once we detected that the product is unqualified, it is absolutely impossible to refill it and put it on the market. There are about 80,000 unqualified products detected every day, which will be recycled and rebuilt in the furnace like other secondary recycled bottles.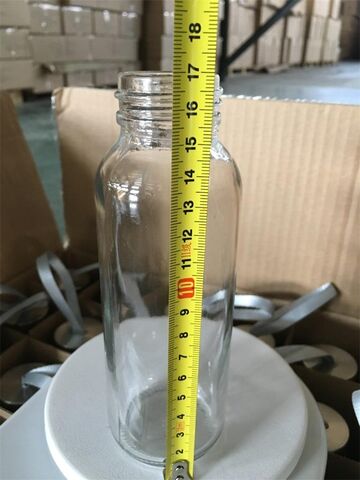 Rich Design Ability
Can such a large output guarantee sales? This is not a big problem. Garbo Glassware produces a variety of glass bottles, glass water bottles, glass beverage bottles, glass packaging bottles, etc. The strong design team ensures the frequency of product iterations, and can also meet the global demand for glass items. Its powerful technology and production ensure an absolute price advantage. For distributors and wholesalers in China, it is also very cost-effective to pick up the nearest goods. Garbo Glassware's workstones are in operation all the time, and will not stop. After all, if the oven temperature is not enough once, the whole process will be paralyzed, causing irreparable losses!
Glass makes life better is the pursuit of all GarboGlass people, "make products that yourself first will be proud off, then others will approve it, that's how you can find a sense of accomplishment from it." This is Mr. Chen's simplest pursuit.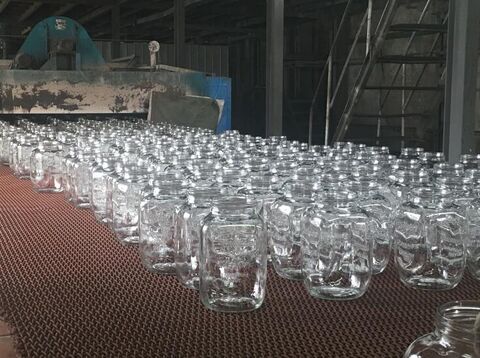 At Garbo Glassware, "Quality is the soul of an enterprise" has become a sentence that every one of the employees will remember and deeply understand. In 2013, Guangdong's environmental protection efforts were unprecedented. In front of glass bottle suppliers&manufacturers, there were only two choices, either to upgrade and adapt or close the doors, and Garbo decided to choose the former.
Because as we all know, the first process for manufacturing glass is burning fuel. Natural gas is used directly after Garbo's transformation. The cost increases and the profit margin is compressed. For enterprises, the qualified rate of products can only be maximized.
Garbo focuses on its own Glassware field, making glass cups and glass bottles better and better, insisting on perseverance, so that it can always keep the lead in the Glass industry , and now this persistence and perseverance have paid off.