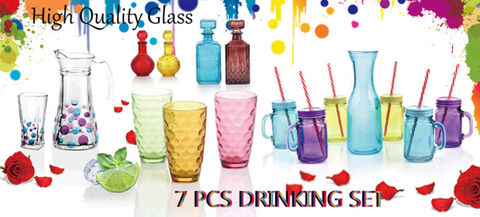 Video
Details
The glass goblets are only made of high-grade materials, with bright colors, clear lines and bright colors, deep engraved design and it looks very elegant.
Different colors can be customized, such as blue, gray, yellow, pink, etc., fashionable and retro style, can be placed as decorations at wedding sites, parties and so on.
The surface texture is like a diamond, and the light shining under the sun is very elegant, and the post-processing spray color makes the cup even more gorgeous, and we also have different design can do and every week have new design comes out.
If you want the color not to fade, we can use solid color goblets that will not fade even in the dishwasher , then we will make it into Ion plating technique, looks very shinning too.
Perfect for decorating wedding event, friend gifts or dinner parties, or for special events where you want to be in old school style, you will love it very much.
330ml Old fasion diamond engraved design glass stemware wine glass